Name: Donburi Chaya
Location: Domestic Terminal Building 3F
Open: 10.30 – 20.30 JST
We close our babymoon trip in Hokkaido with a seafood treat for our self. Lucky for us, the restaurant is located exactly inside the New Chitose Airport. Therefore we didn't need to battling with the cold weather. Yaiy!
Actually I am not really interested because we has just ate lunch around 4 hours before. However my husband convinced me to give it a try because It is Hokkaido! Seafood is a must have menu here. The ambience of the restaurant is very cozy and modern. We sat directly in front of the chef.
Don't forget to ask for Halal Menu to the waiter. I order Salmon Steak while my husband order a Salmon Teriyaki Bowl. After only 10 minutes waiting, our food is ready. The smell and also appearance are mouth-watering. We try each other food. Both of us agree both are equally delicious!!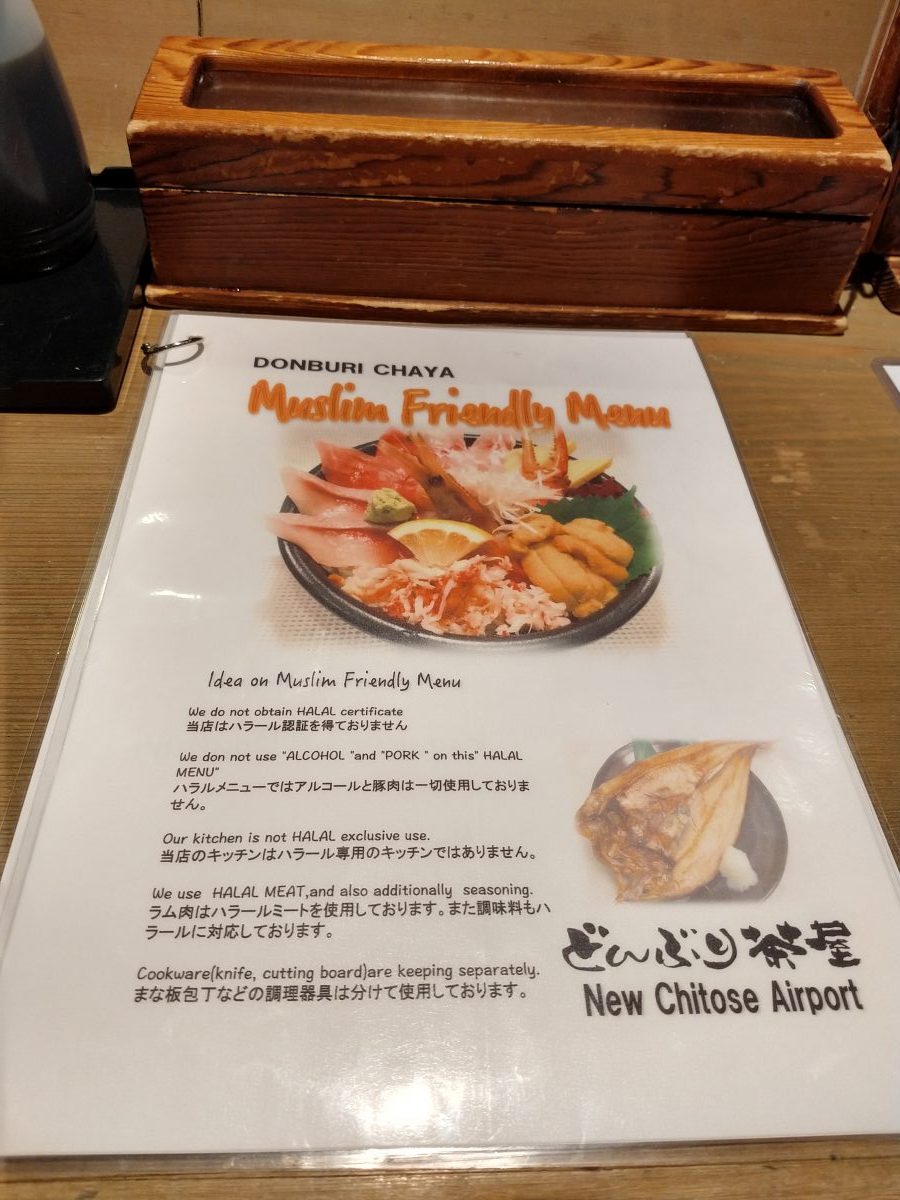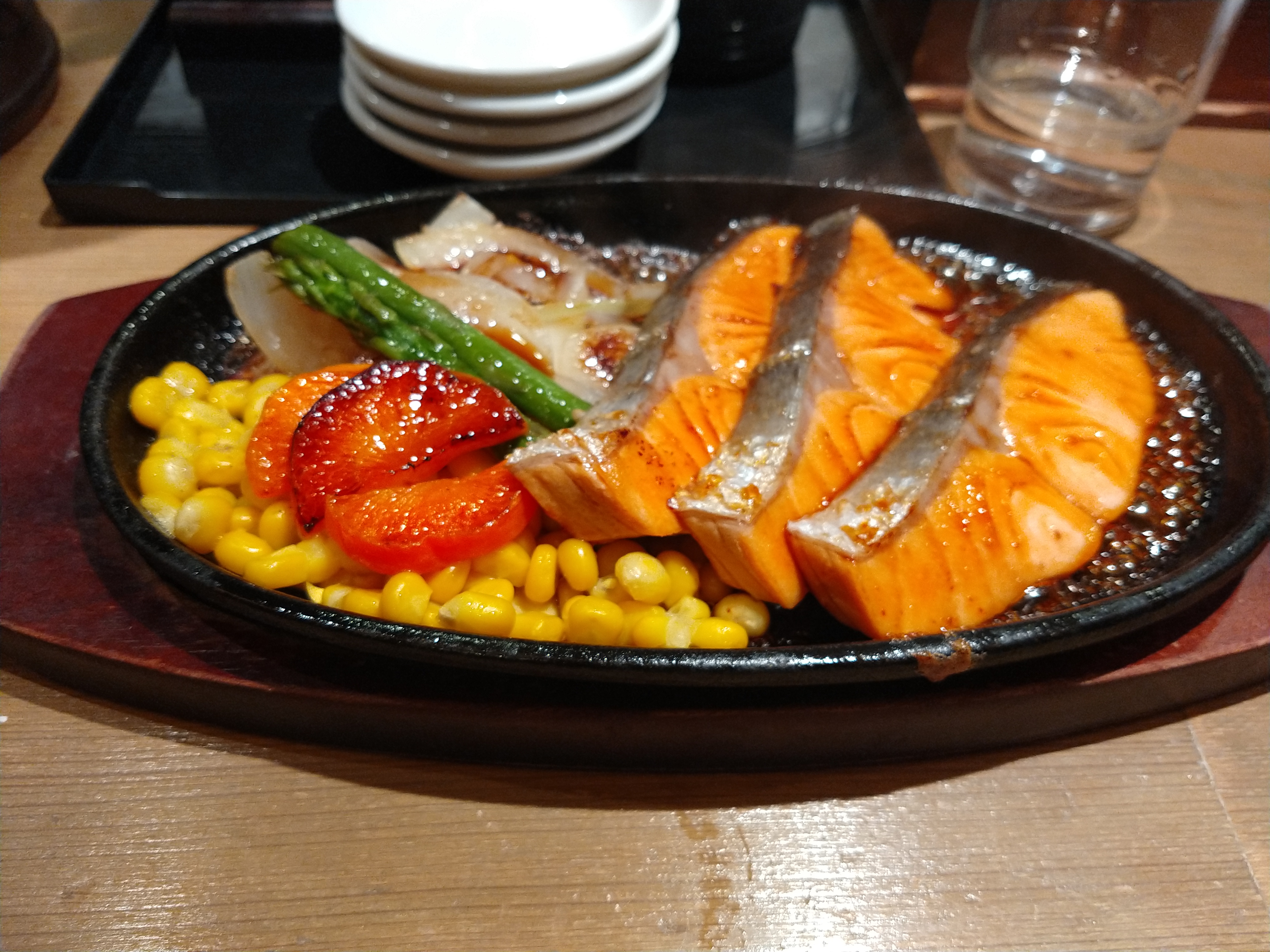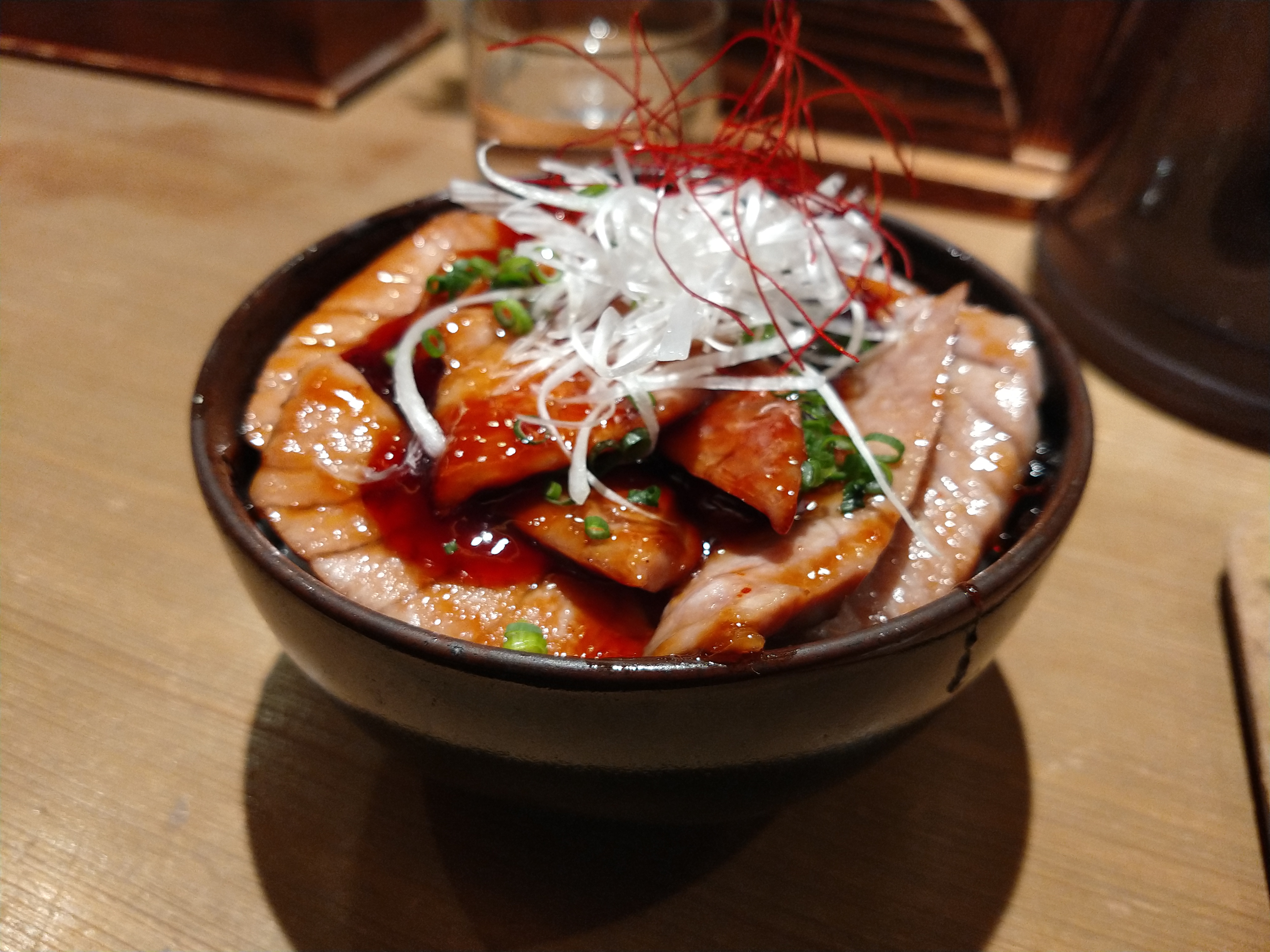 The salmon steak has a simple ingredients but flavorful taste. The salmon is fresh, and the condiments such as corn, asparagus and carrot mixed well with the tare sauce. If you need rice, you can order it separately. My husband only need 5 minutes to finish his Salmon Teriyaki Bowl. This experience has beautifully ended our trip in Sapporo. Hope we could have another visit next time!