Name: Houryu Ramen
Location: Google Maps
Ever wondered a bowl of halal ramen with Michelin star award? Yes, you could try it in Hokkaido. It is originally established in Hokkaido. Located in the heart of Sapporo city, you could reach it easily since it is only walking distance from Sapporo station. The name is Houryu Ramen. You should be careful because if you search for Houryu Ramen in Google Maps, there are several stores with the same name in Sapporo. The only store that served halal menu is the flagship store.
It is a small restaurant with 6 seats in front of the chef's kitchen and 3 tables with 4 seats each. Only 18 seats available. A small one but once you have tried the ramen soup, you could understand why many people love to spending their time queue even in the middle of winter season. Me and my husband were lucky enough that we do not have to queue once we arrived in the doorstep of the restaurant. The waiter saw my hijab and directly ask 'halal menu?'. This is one of advantage wearing hijab. It shows the identity of a moslem and people around you will directly understand what to served for you.
We decided to order two different menu. Hokkaido well-known for their Genghis Khan menu. It refer to thin slice of meat (Yoshinoya gyudon topping look alike). Therefore we decided to order the Genghis Khan ramen, one spicy and the other is regular one. My husband convinced me to order bigger size (大森) with one stipulation : he would help me finished the bowl if I am not able to finish it by my self. Other things that surprised us was the chef cook the order one by one. Since we seat in front of the kitchen, we could observed their cooking show time.
Here are two big bowls of Genghis Khan ramen :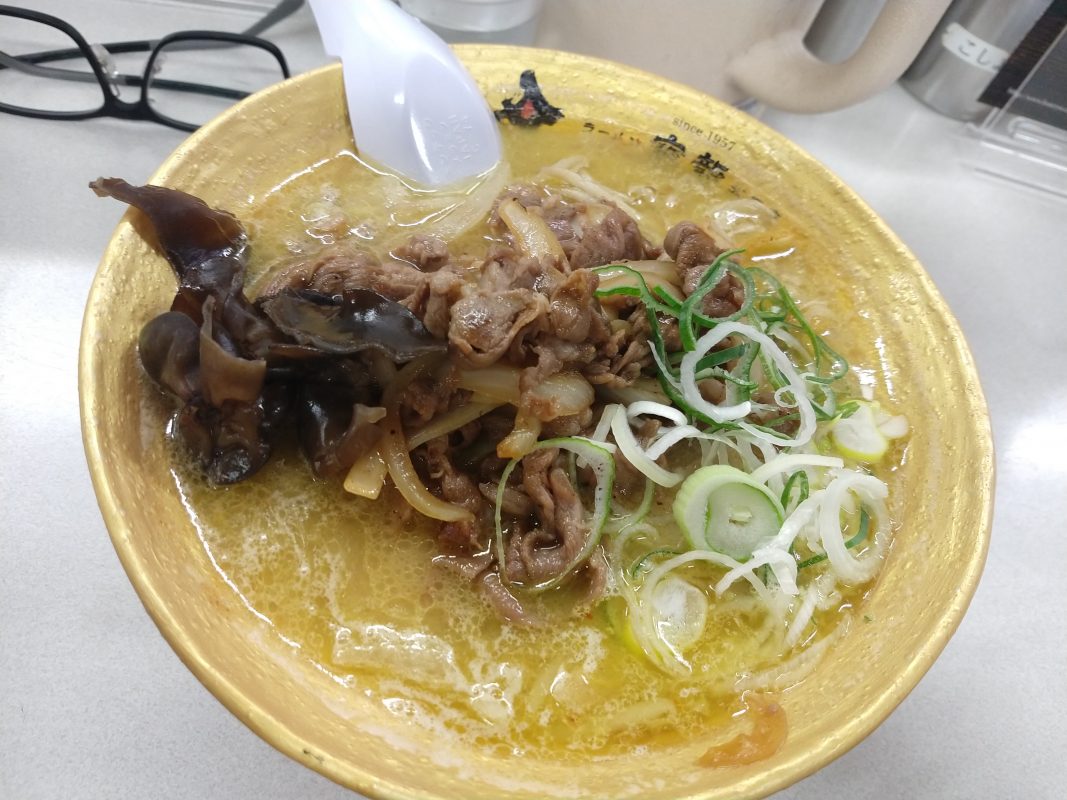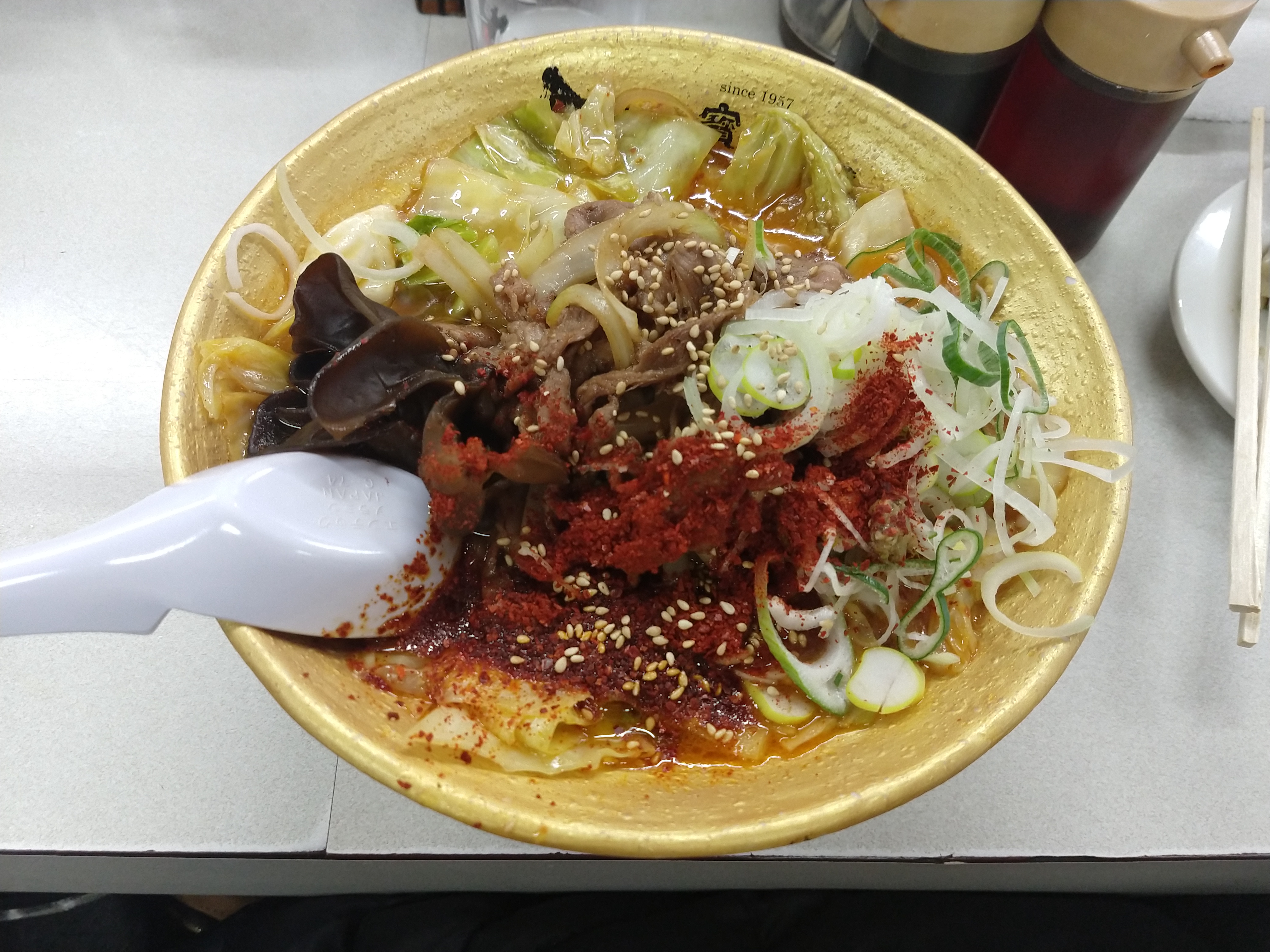 Once we try the soup, we were speechless. It really deserved the Michelin star. We never found the same savory soup in Tokyo. At that moment, I am optimist that I could definitely finish my own bowl! 😀 The soup is the best part of the ramen. The real umami taste comes out from the broth. It is a complete meal since it has noodles, meat, and also cabbage. For the spicy eater, sorry to tell you that their spicy level is way lower than what you expected. But trust me, you would not disappointed for giving up you spicy level. Otherwise the umami taste will wear off because of those sharp spicy flavor.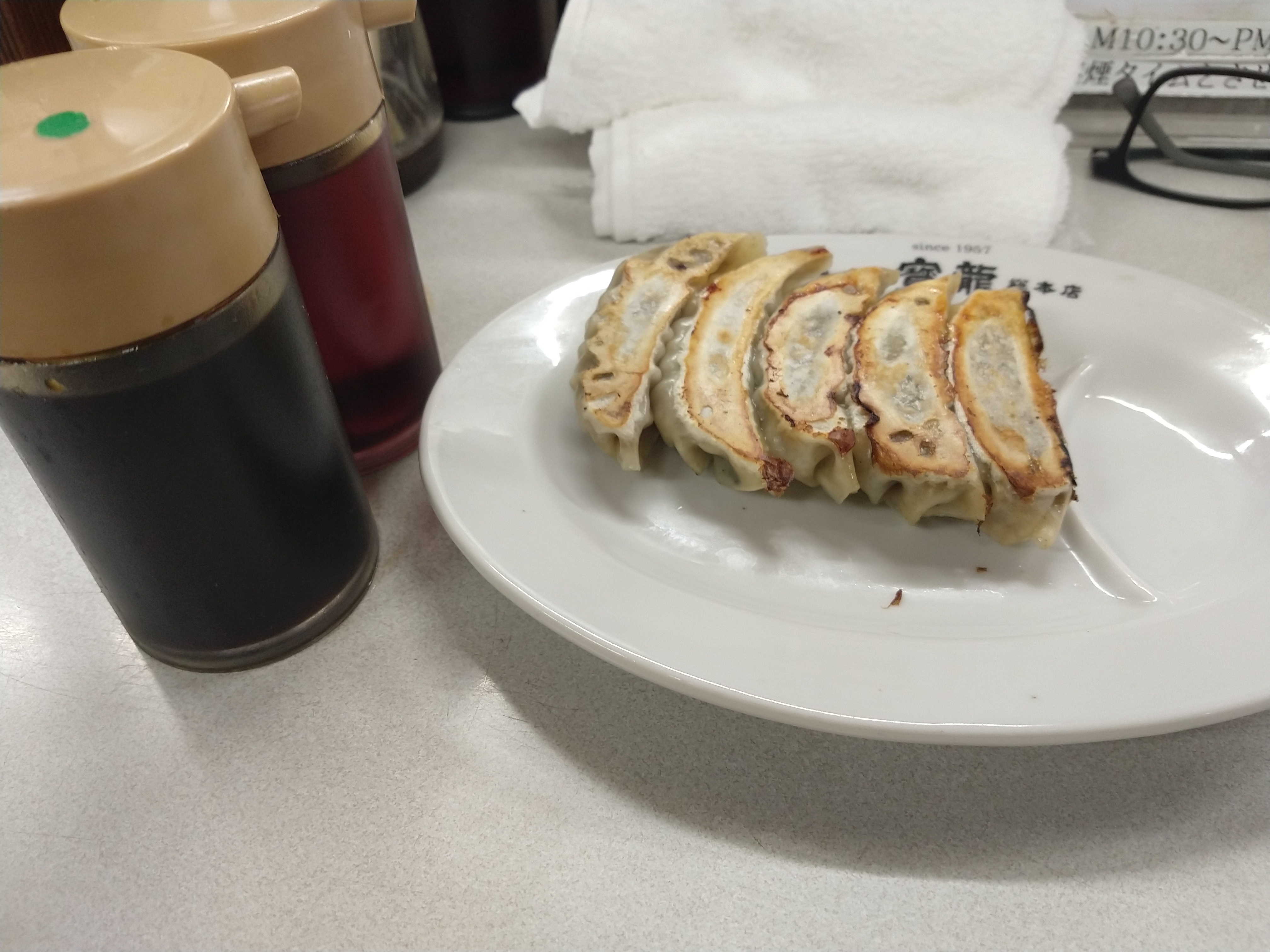 For the side dish, we order halal gyoza. It has strong black pepper taste blend very well with the minced chicken meat. They served it with halal shoyu (soy sauce) and also rayuu (spicy oil). You should not miss it too! I do really recommended this restaurant if you have a chance to visiting Hokkaido. If you only have one shot, pick this restaurant and thank me later ^^