I love travel to new places. It has been 6 years since I first set my first foot step in Japan. During those years, I have travel to 17 prefectures, 30 prefectures left in my list if I want to well-round those numbers. I visited those prefectures during different occasions. Once I got a paid-educational trip from my graduate campus. Most of the occasions is for personal purpose, because whose graduate student didn't need a break from the research deadline?
Usually I always plan my trip by my self. It is because I assume I could found cheapest transport and hotel in different websites. If I took a tour package, the travel agent will charge service fee and therefore the price will not be cheaper than personal-arrangement type trip. That was my assumption though.
Recently I got valuable information from my dearly friend about cheap tour package offered through travel agent across Japan. You could never find the same price elsewhere. Especially for foreigner living in Japan whose excluded for Japan Rail Pass (JR Pass) policy (I know that is unfortunate, right?), makes us end up with very expensive Shinkansen ticket price. Therefore it is impossible to exploring Japan by riding Shinkansen. Not forget to mention my old-body has lose its endurance for seating in bus seat for 8 straight hours. However, it is not that impossible though, as long as you know the trick. In this article I will share those information! (yes, read it carefully below and thank me later).
As you know, there are many local travel agent offering tour package in Japan. Which one offered the best 'price performance ratio'? It is tiresome activity for checking each travel agent website one by one. However, there are several aggregator website which made our job easier. This time I will talk about my experience using Travelco website. They will aggregate all package price(Shinkansen + Hotel) from several tour agent websites. Therefore it is easier to finding the cheapest and also has the best price performance ratio.

First, after you type the website address, it should direct you to the home screen below: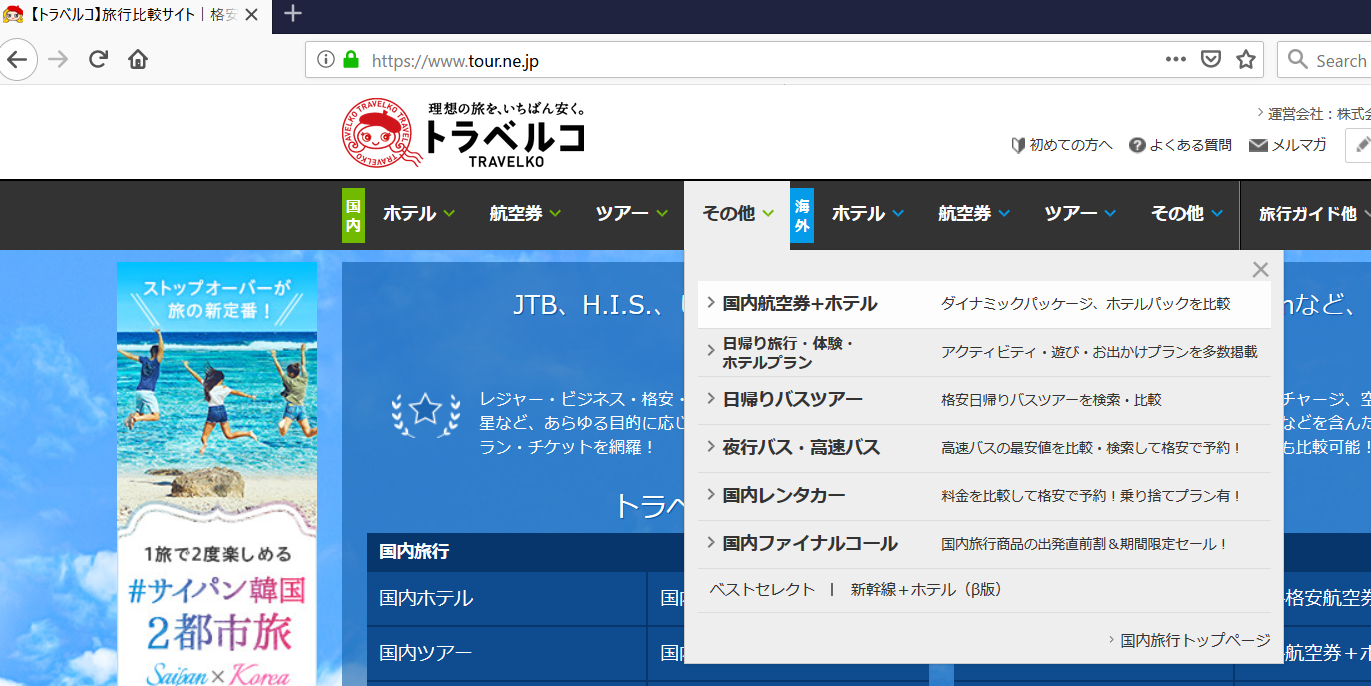 Choose Shinkansen + Hotel menu (新幹線+ホテル). It is the small Kanji character in line 2 from the last line.
You can choose your destination, travel date and also hotel preferences (i.e : Non-Smoking Room, with or without breakfast). For example, below I try to search for tour package in Sendai, Miyagi Prefecture for 2 person.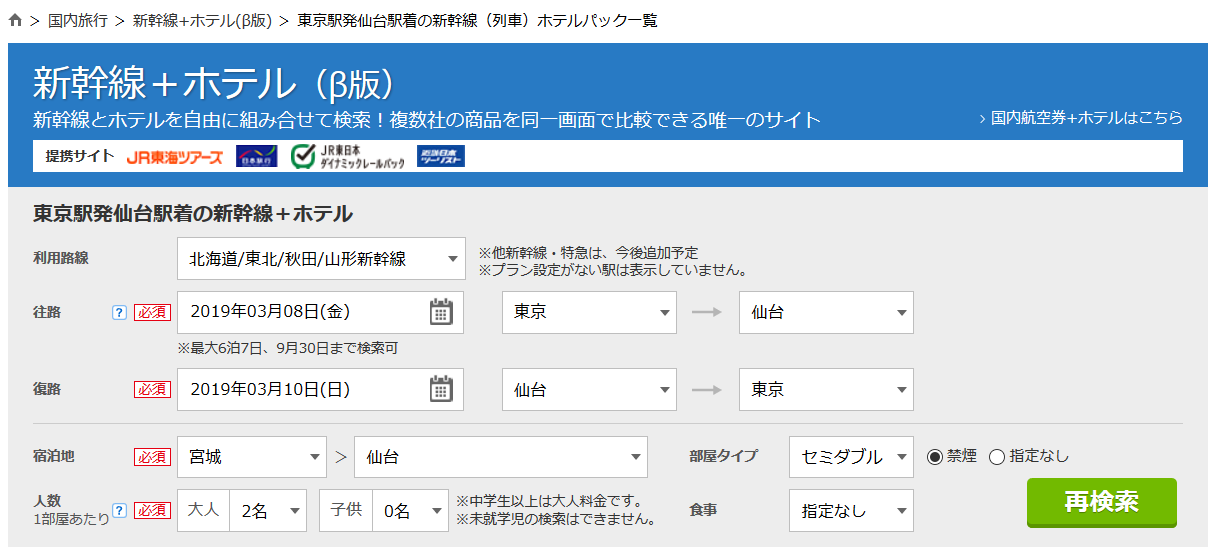 Lastly, they will provide you with all the tour package available from several tour agent websites. You can sort it by price, popularity, etc. Once you find your choice, you can directly click the details and make arrangement in the travel agent websites. Believe me you could not find other price cheaper than those websites offered. After you made quotation, they will send you notification usually 1 month before your departure date. It is because the train ticket will only be notified to the tour agent on this period. However if you bought in Byuu travel owned by JR travel agent, you could choose your train directly regardless those 1 month before departure date period. The price is slightly higher though.
One month before the departure date, the travel agent will email you whether your first choice travel preferences in your quotation met or not and gave you another 1 week cancellation period. After those time frame, they will charge for any cancellation. Your ticket and hotel booking reference will be posted by mail directly to your address 1 week before the departure date.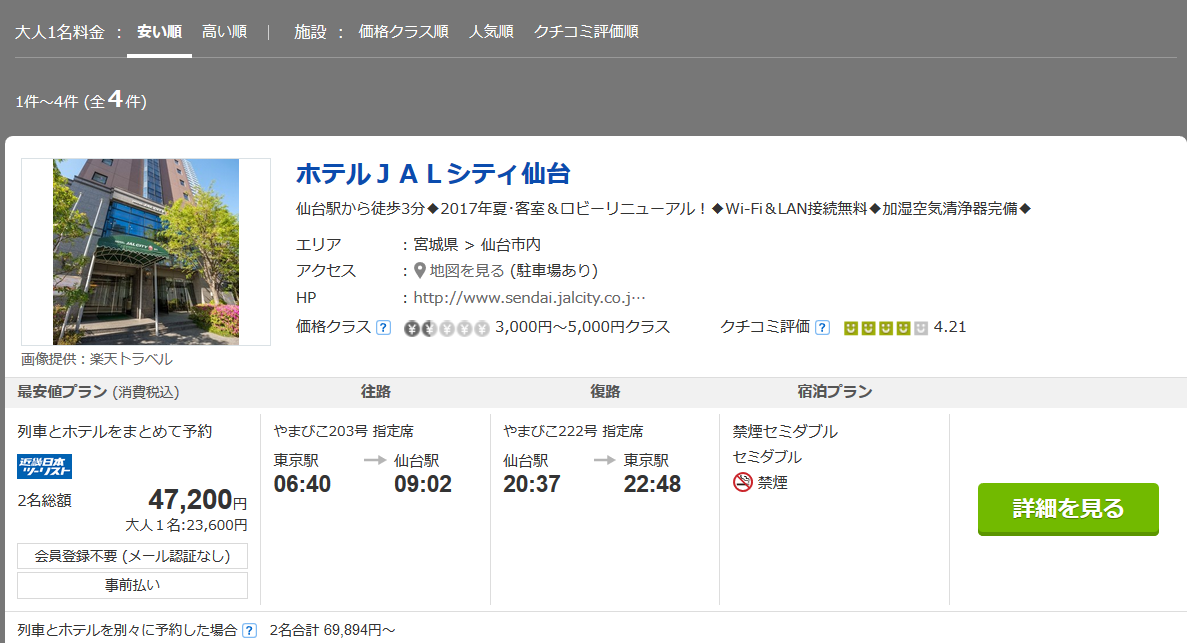 One thing that I need to be highlighted is although the name is 'tour', you are not required to follow a strict schedule and itineraries. This tour name meaning you made arrangement only for your transport and accommodation with free time tour by yourself once you arrive in the destination. Good luck in finding one tour that suits you the most!